The Cave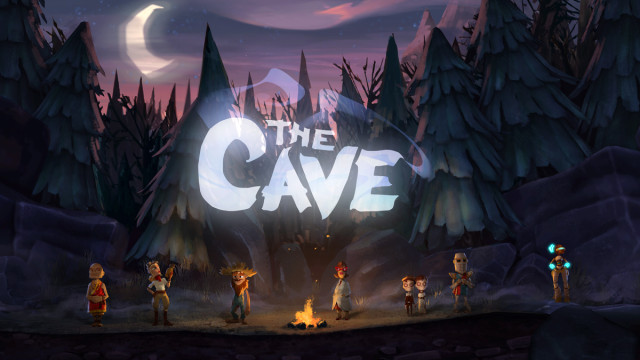 From 7/2011 – 1/2013 I was the lead artist of The Cave, a game created by Ron Gilbert.  I was responsible for most aspects of the environment art.  I was in charge figuring out our production methodology, our zbrush workflow and also identify the shader needs for the ant-farm look  signature look of the game.    I created all the modular rock assets in the game, did initial setup of all levels (from a designer whitebox), and created all the lighting in the whole game.
I was also the main production artist (with another artist creating props) for 6 out of 12 levels, including the Intro, Spooky, Knight, Island, Adventurer and Hillbilly.
These screens also showcase the work of:
Derek Brand: main concept artist.
Lydia Choy: vfx artist.
Rhandy Cruz: prop artist for Hillbilly and Island level.
Mark Hamer: painter for Hillbilly vista backdrop.
Kjeld Pedersen: prop artist for Adventurer and Island level.
Dave Russell: character artist
Kristen Russell: texture artist for props and some architectural elements.
Levi Ryken: concept artist, painter for Adventurer and Knight vista backdrops.
For a full list of credits please go here
The game shipped as a downloadable title on XBLA, PSN, PC, WiiU, Mac and Linux.
Subsequently I also led the art effort to significantly optimize our art assets for mobile platforms.